Due to the Coronavirus / COVID-19,
Lookout Tavern will not be open
April 1st as scheduled

Please join us on Facebook for updates and to follow donation amounts !

Purchase a Gift Card to
support the Staff & Community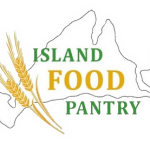 Seafood dishes & burgers along with a raw
bar & creative cocktails
Called Lookout Tavern for a reason, the establishment has one of THE best water views on Martha's Vineyard! Overlooking the Nantucket Sound, the Lookout Tavern caters to both sea and land lovers alike. Known for it's amazing sushi, raw bar and seafood. Lookout also offers diners great sandwiches and burgers. 
"Our family went for a lunch and we shared sushi, crab cakes, fish tacos, fried clams with bellies and had cocktails. Everything was outstanding. Their lobster bisque was also unusual and amazing. They were very busy (actually not even into the season) but the service was still great."
orscotty2018 St. Petersburg
This error message is only visible to WordPress admins
Error: The account for lookouttavernmv needs to be reconnected.
Due to recent Instagram platform changes this Instagram account needs to be reconnected in order to continue updating. Reconnect on plugin Settings page